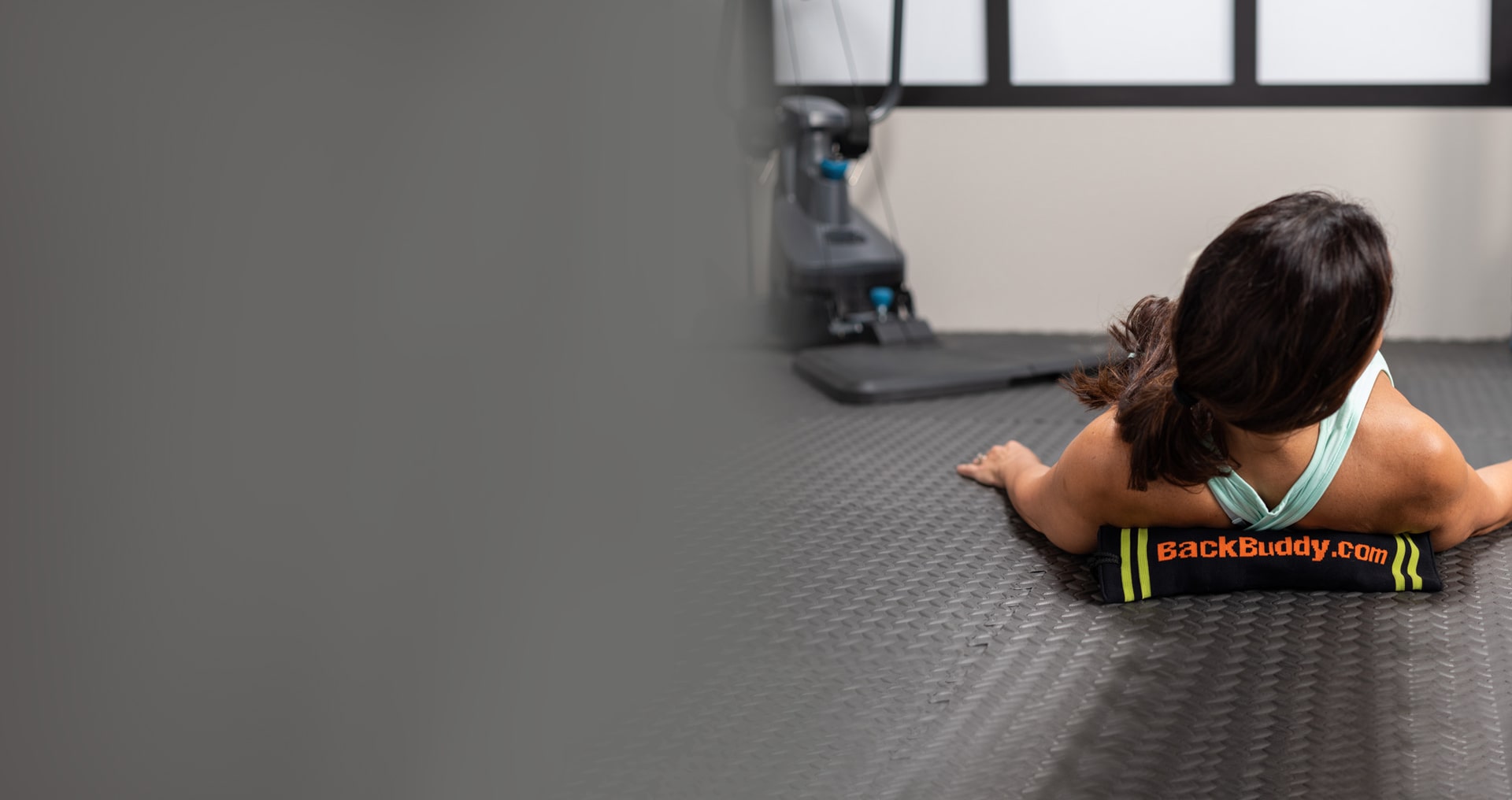 Goodbye Pain.
Hello Happy.
Portable, Affordable, Effective.
Shop Now
AT THE GYM
AT THE GYM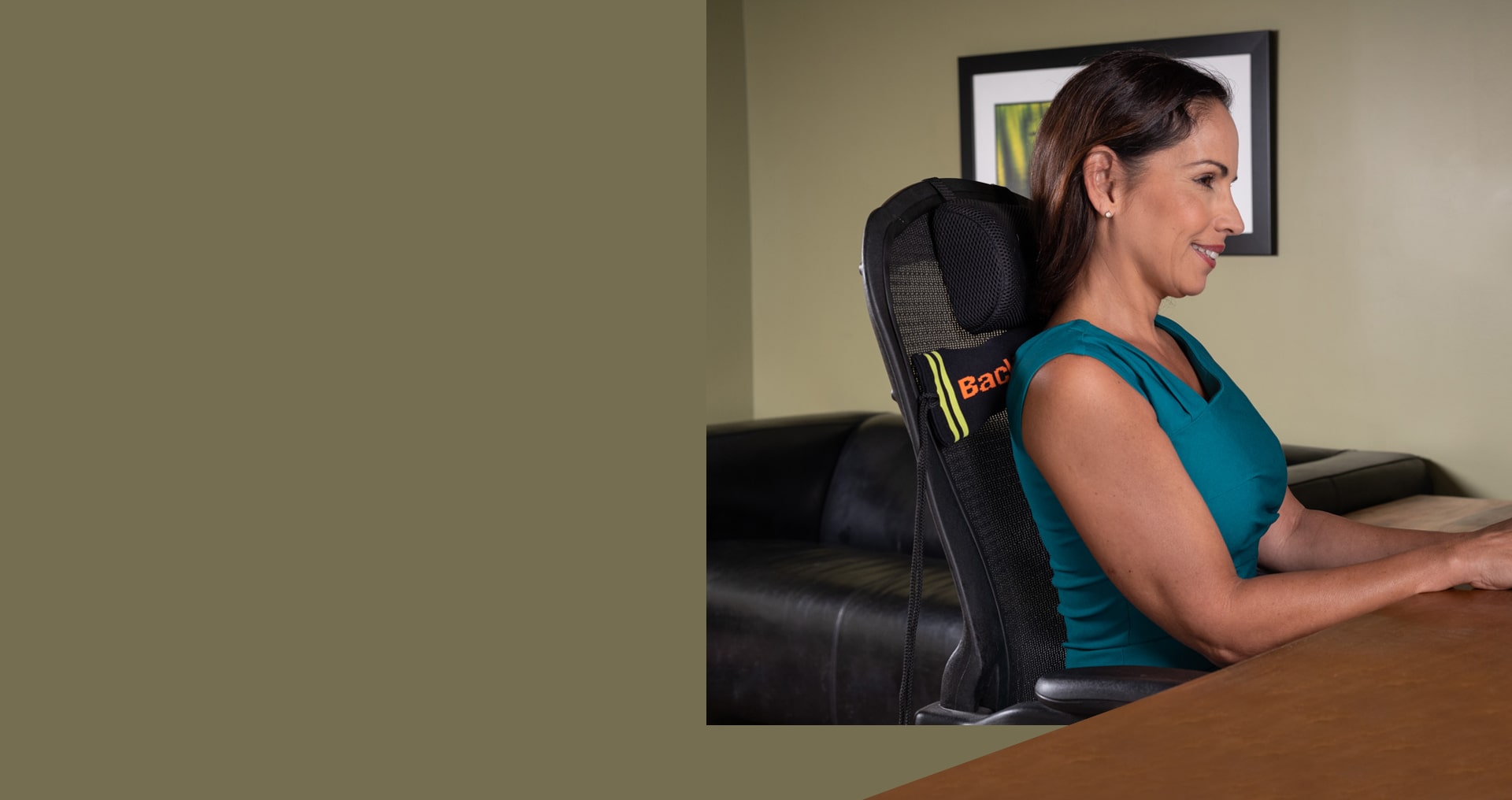 Goodbye Pain.
Hello Happy.
Portable, Affordable, Effective.
Shop Now
AT WORK
AT WORK
Back Buddy Trigger Point Massage Tool that Quickly Alleviates Muscle Tension.
Quick Relief
Where is your pain?

Back

Neck

Legs
Simple and Effective Pain Relief.
Proven Relief for Muscular Pain, Recommended by doctors, chiropractors, massage therapist and trainers. The Back Buddy is medically recommended to alleviate common muscle pain. Many physical therapists often advise patients to use a tennis ball to work out stubborn muscle knots or trigger points to alleviate localized back pain. The Back Buddy is amazingly simple and can be used nearly anywhere. It's perfect for professions where sitting for long periods of time is required.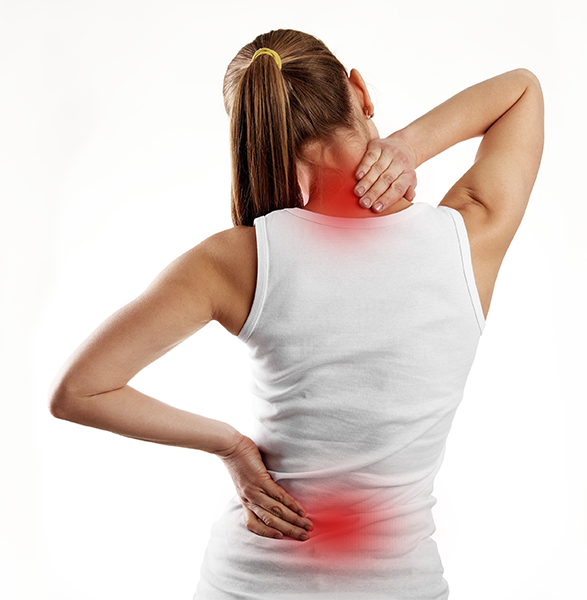 Home
Comfort at home, Simply use in a chair, on the floor. Back Buddy is your friend in relief.

Workout
Knots or pulled muscles? No problem for your Back Buddy. Approved by personal trainers for a reason. A new touch on a traditional technique.

Work
Long hours in a chair? Sitting or standing at work? The Back Buddy is your friendly relief. A simple tool for maximum proven relief.
Be Yourself. Be Pain Free
"Sitting for long hours at work is no match for my Backbuddy!" - Karen W., Miami, FL
"I use my BackBuddy everyday. Simply place in my chair at work." - Clark M., Chicago, IL
"Simple and quick relief." - Erin J., San Antonio, TX
"Great for long drives - I never get back pain anymore on the road." - Roddy S., Bethlehem, PA
More Testimonials
About Back Buddy
We are yoga and wellness professionals who understand the importance of mobility and flexibility to foster good health. Muscle tightness and stiffness are some of the main culprits of back, neck, and body pain. We wanted to create a solution for our clients to ease their pain in a way that was safe, effective, and simple to use and thus we invented the Back Buddy! Made from a soft and flexible fabric sleeve, enclosed around two foam balls, the Back Buddy is an easy to use trigger point massage tool that quickly and effectively eliminates pain and stiffness in muscles.
Read more